Many Americans have lost their jobs during the COVID-19 pandemic, but they have not lost their skills. Skill Swap is an app designed to help people barter—sharing their skills with others when buying and selling is difficult for people who have lost their jobs.
Personas and Experience Maps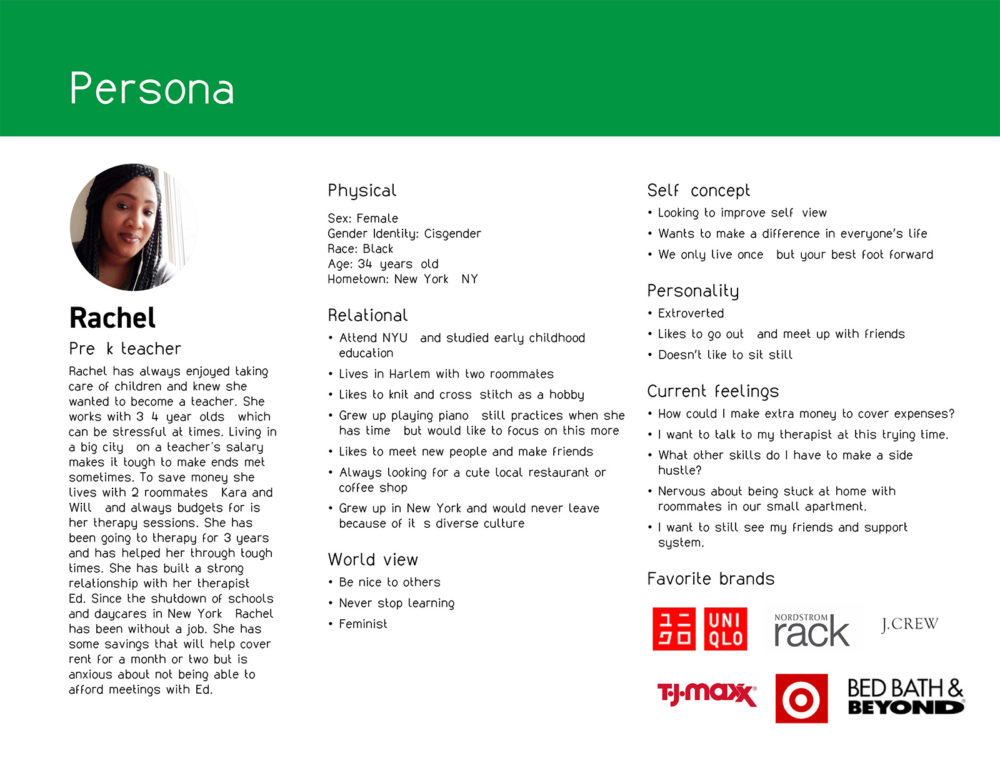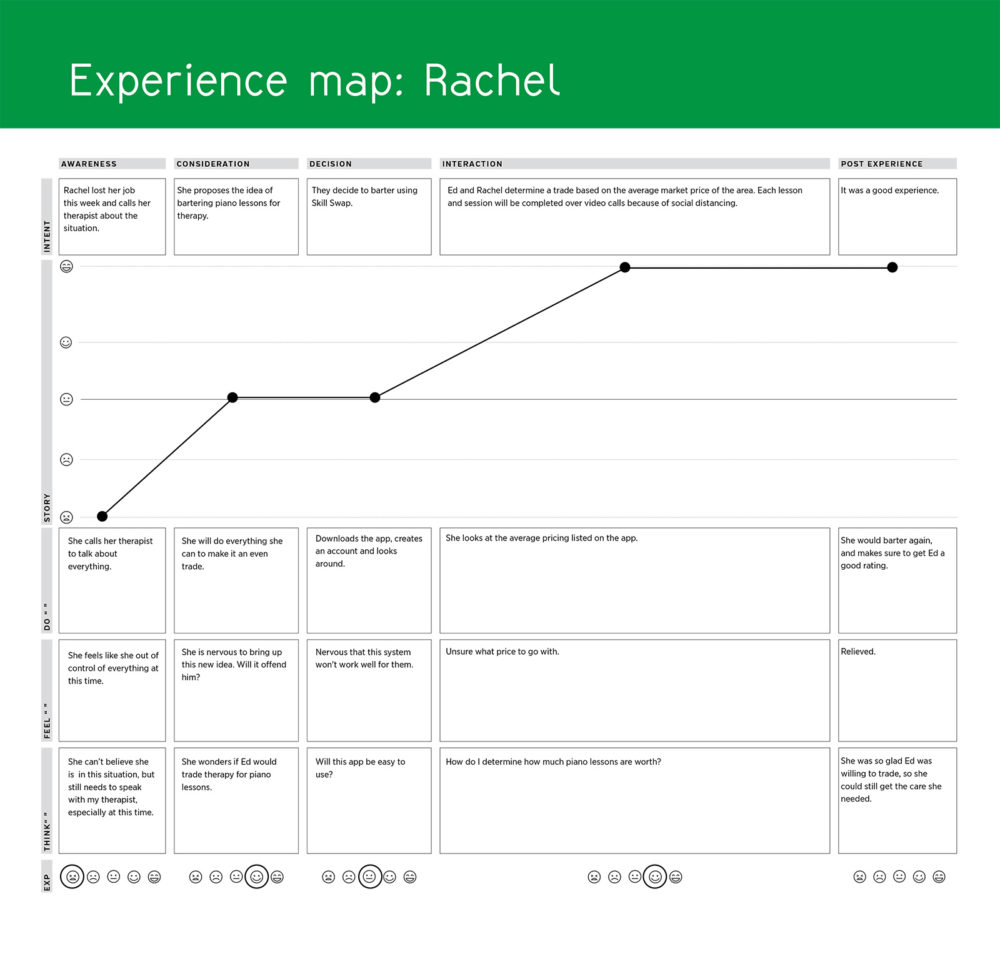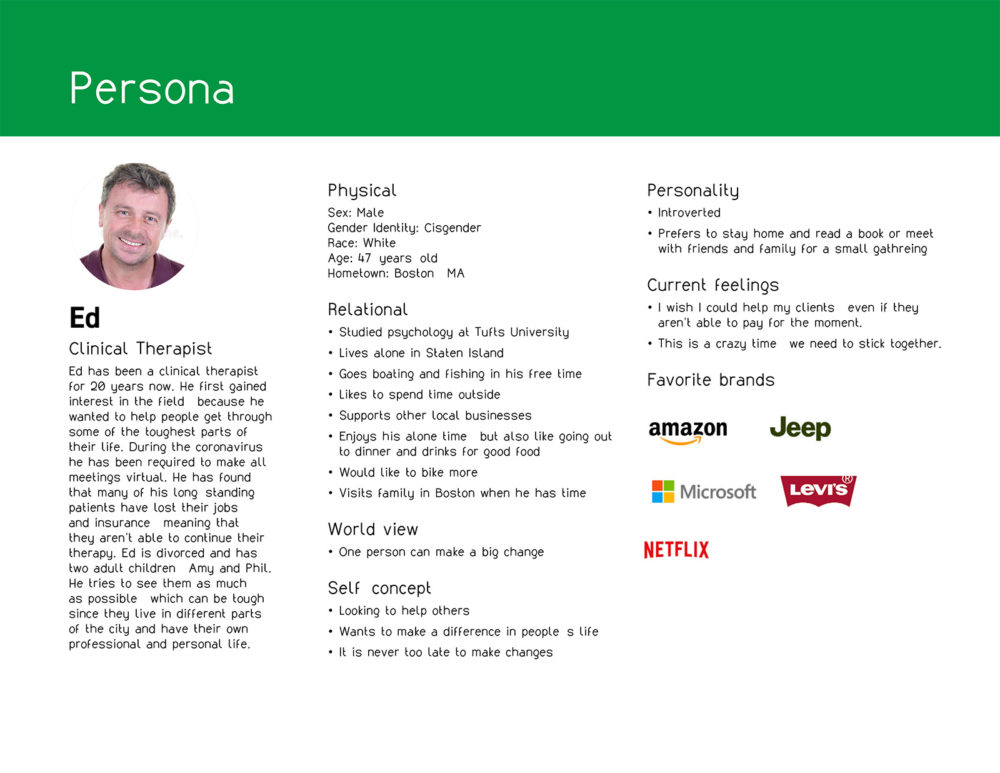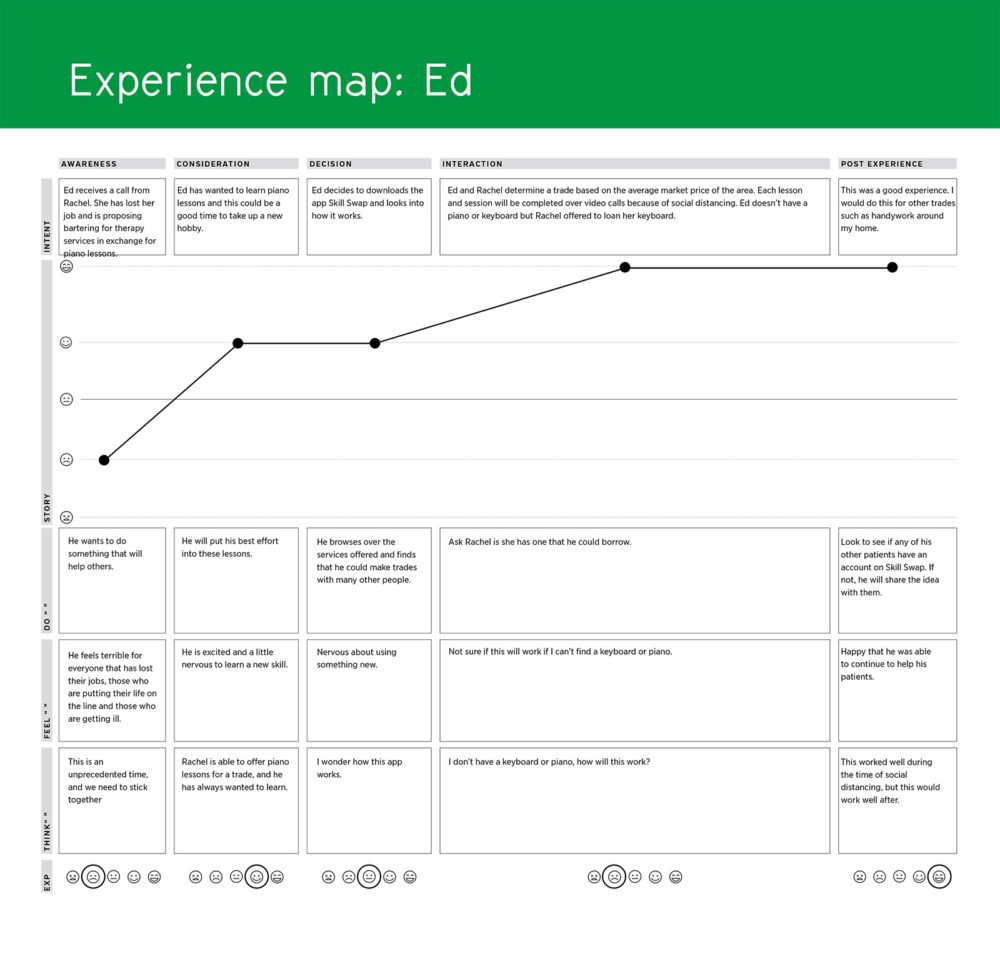 Storyboard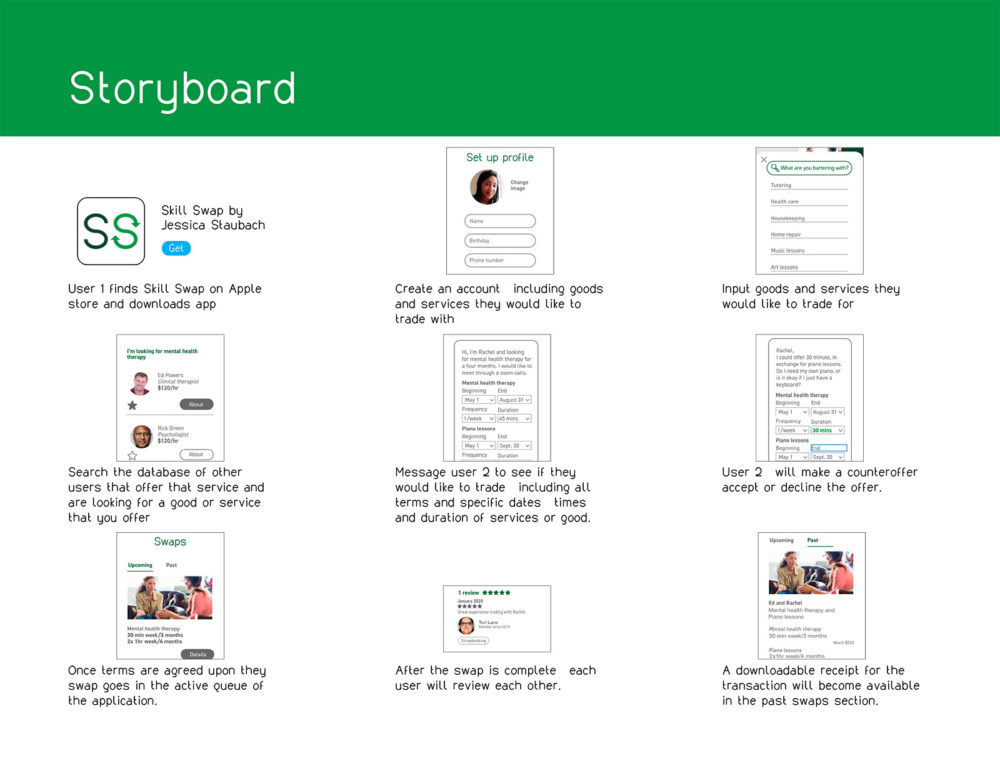 The Skill Swap App
An Adobe XD prototype was designed to demonstrate how Skill Swap would function.