Many Americans have lost their jobs during the 2020 COVID-19 global pandemic, but they have not lost their skills. Skill Swap is an app designed to help people barter—sharing their skills with others when buying and selling is difficult for people who have lost their jobs.
Introduction
Statement of Problem
In March 2020, the COVID-19 pandemic spread across the world; many people have lost their jobs and insurance, while governments mandated countrywide quarantines and social distancing. This unprecedented time, created feelings of unknowing, anxiety, and depression, with the inability to pay for regular therapy or psychologist appointment. Public health officials stressed the importance of staying home, in the hope to flatten the curve of infection. Isolation and social distancing can increase anxiety and depression and completely undo any mental health improvement and techniques that had been put in place previously.
Purpose
How can existing and/or new mental health issues be managed during a time of social distancing and reduced financial stability?
Significance
Skill Swap allows people to manage their mental health needs, especially if they're unable to pay for therapy, aren't able to leave their homes or are too scared to reach out for professional help. Creating tools to cope and allowing dialogue about mental health issues will help change the stigma about the issue and give people tools to continue improving their mental health.
Logistics
Personas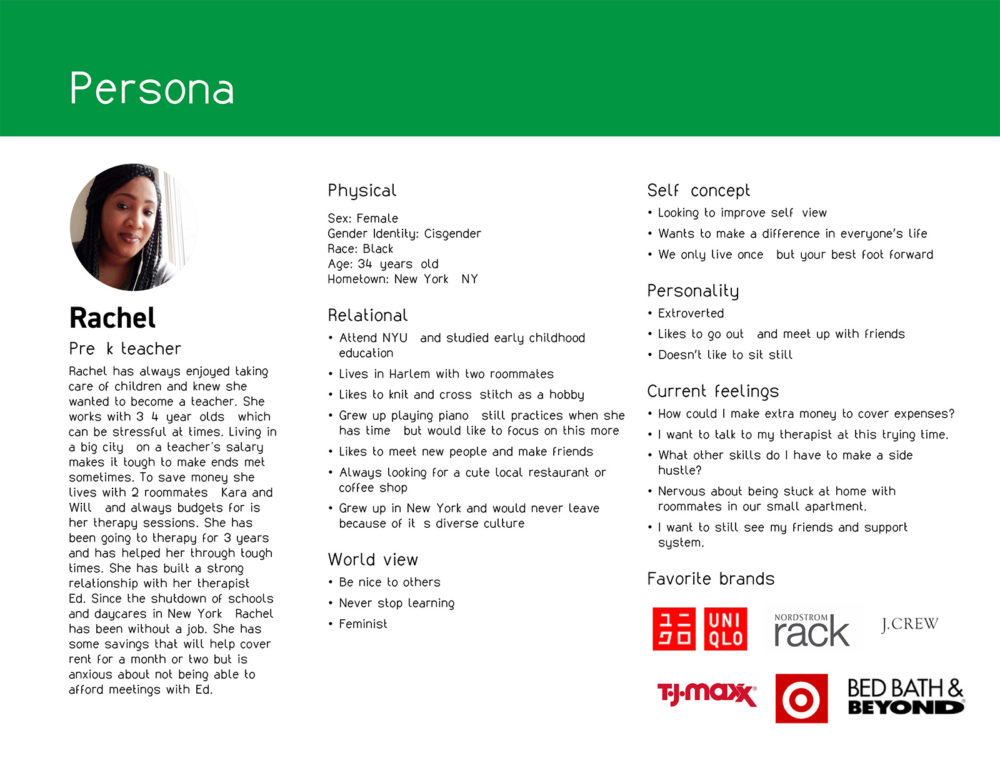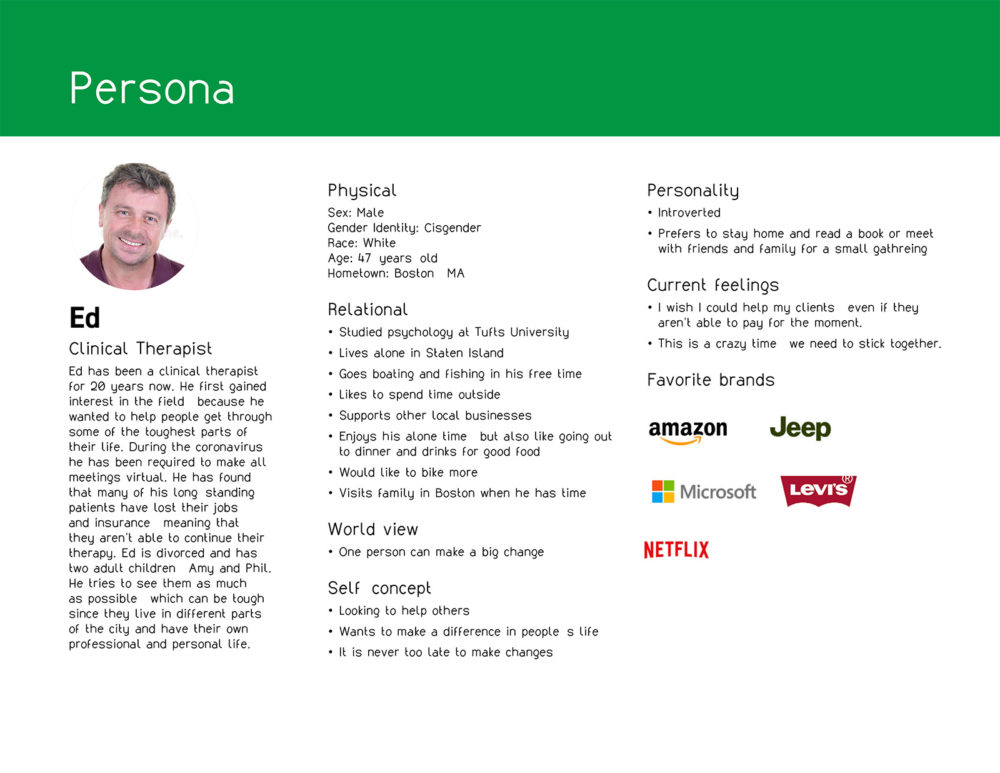 Experience Maps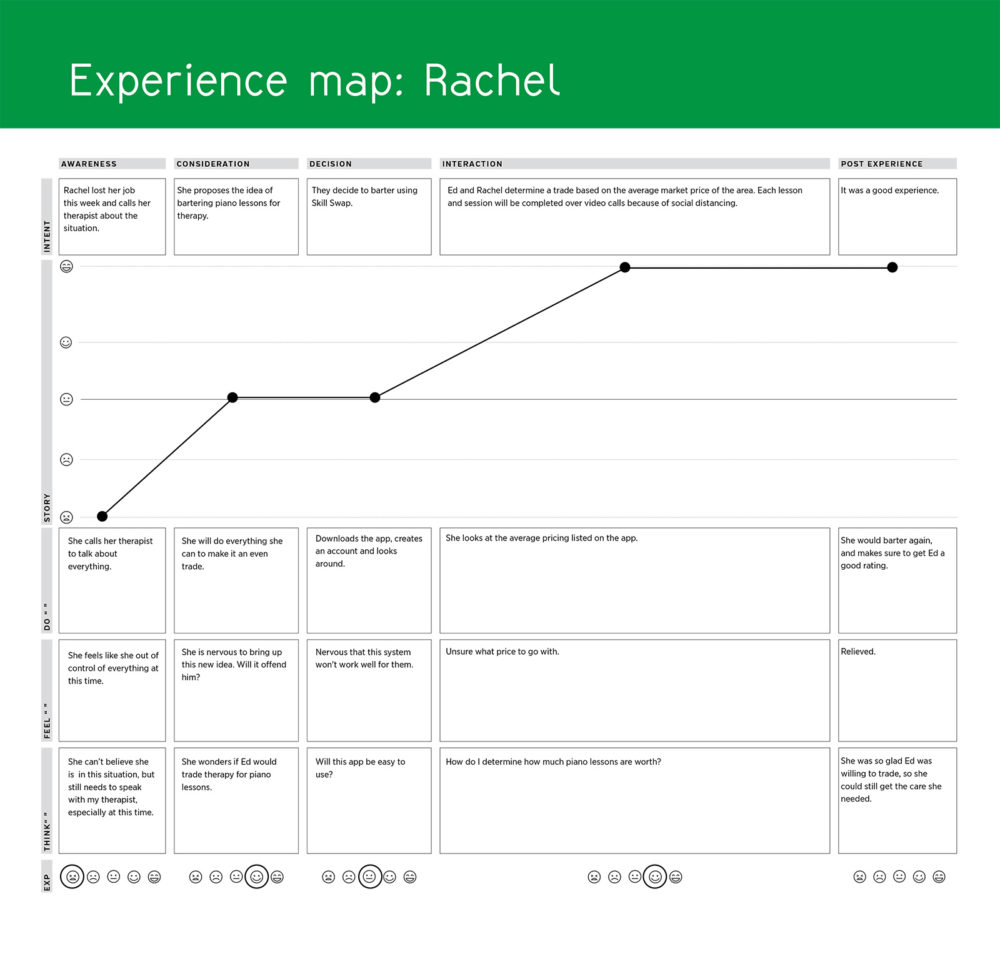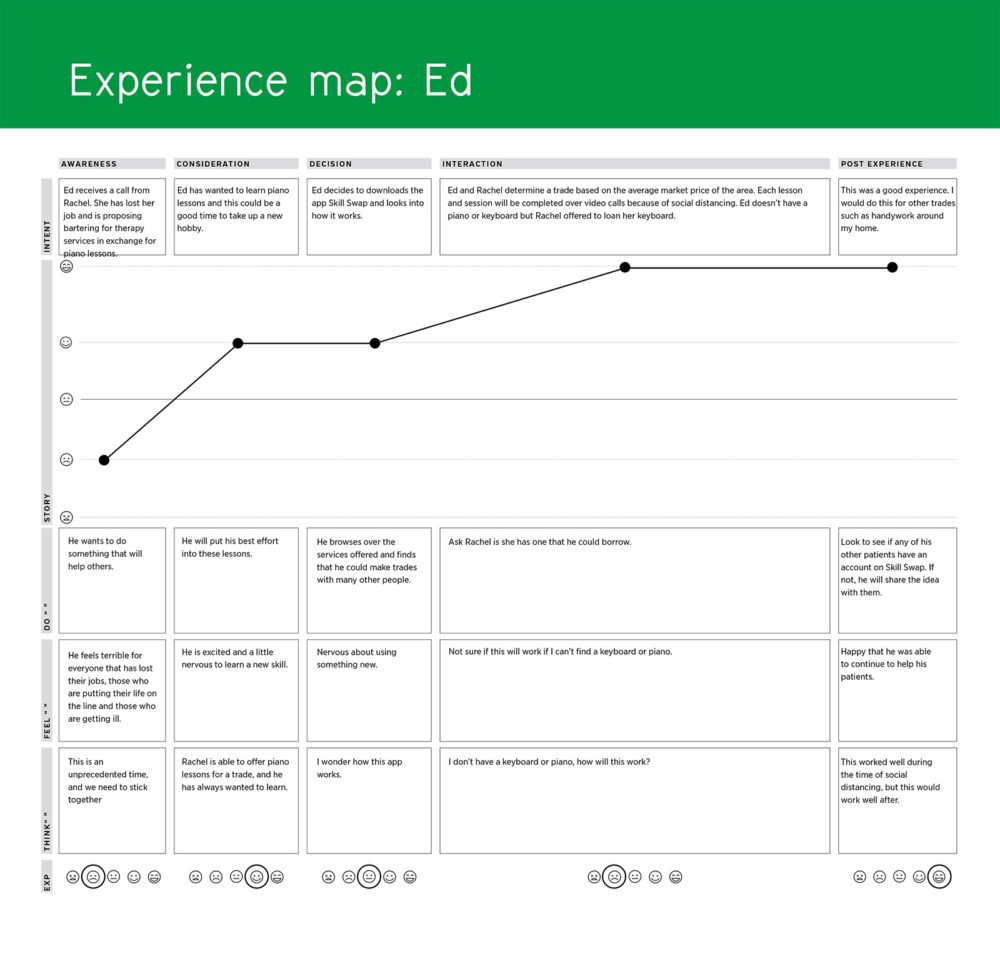 Storyboard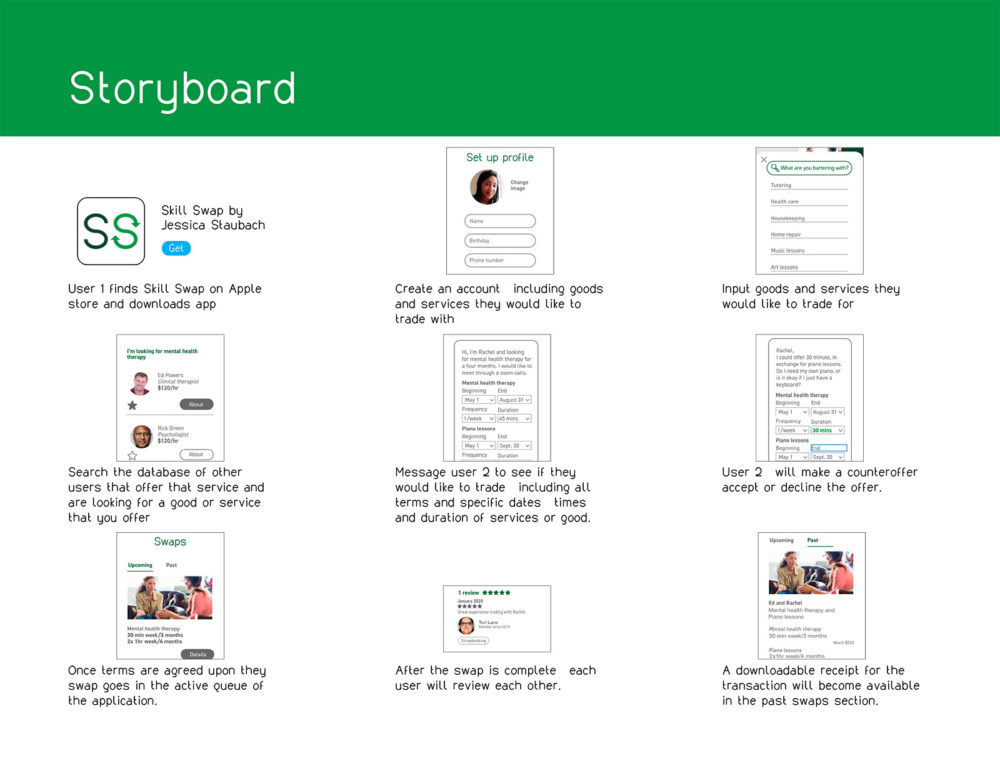 Prototype: Skill Swap App
Site map
Brand guidelines
An Adobe XD prototype was designed to demonstrate how Skill Swap would function.