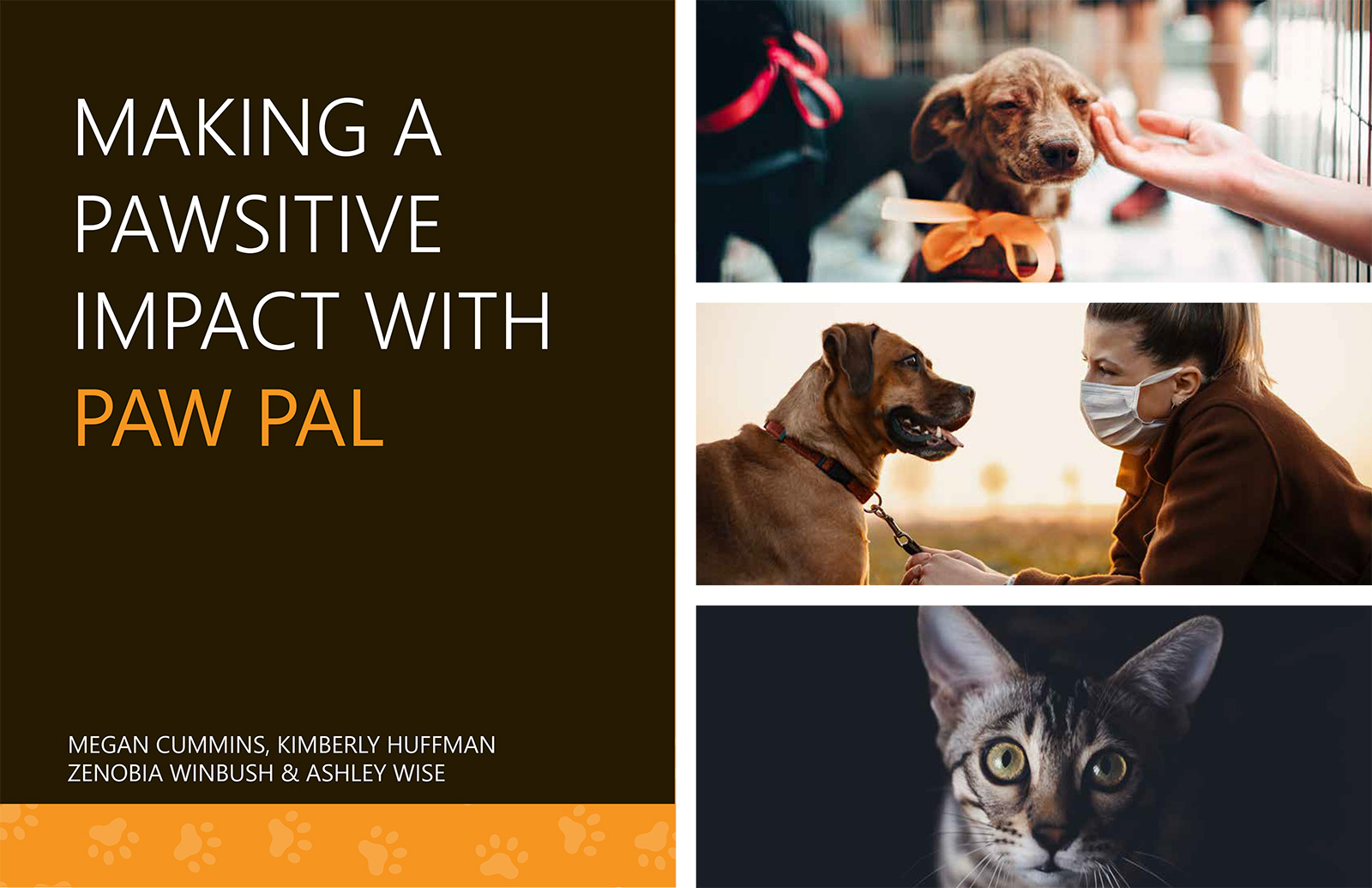 The topic of animal adoption/fostering is important because there is an emotional connection that benefits both animals and people. Having a pet can help with mental health issues like depression and anxiety, increase physical activity, and create a sense of purpose and belonging.
Due to recent events, most states have enforced stay-at-home orders, which can limit the amount of social interaction between most people. Being stuck at home and more specifically alone can cause a higher risk for anxiety, depression, and cause a decrease in physical activity. The act of social distancing has now caused an impact on animals who are in shelters,by creating a lack of visitors and volunteers. The focus on our topic is to bring awareness for those in need of a "security blanket" during this time which could be a pet.
Our key focus is on how we can bring these two variables together during a time where social distancing is key to bring a sense of emotional relief.
Paw Pal
Let us help you and your new fur friend transition safely and comfortably into their new surrounding.

Here at Paw Pal, we want to make a "paw"-sitive impact on our community by strengthening the relationships between humans and their pets through fostering and adoption. Those of us at Paw Pal recognize the emotional connection between a pet and their human is invaluable.
That's why we provide a number of services to help you and your new fur-family member easily transition into your home safely and with minimal invasiveness.

Research
The Paw Pal team conducted interviews and surveys with pet owners as well as animal shelters to learn how people perceive pet adoption and foster care during the pandemic. This work produced experience maps and personas.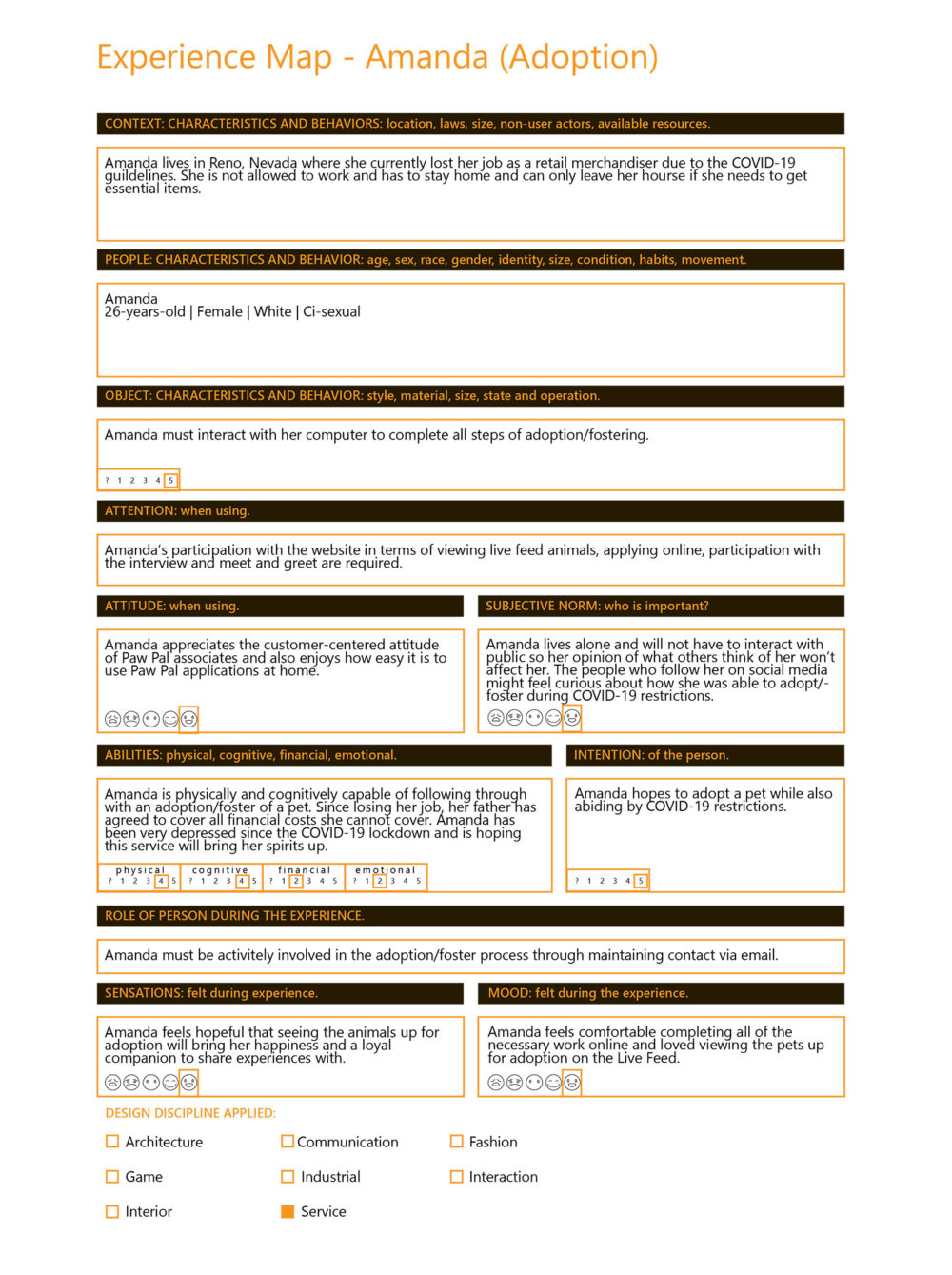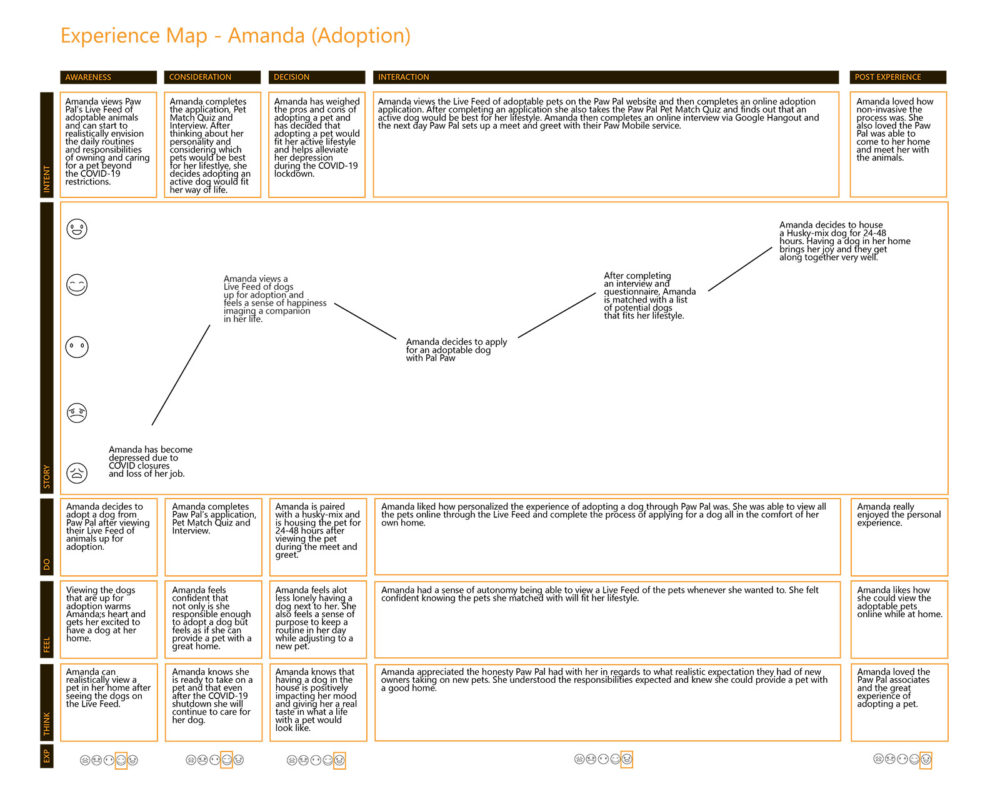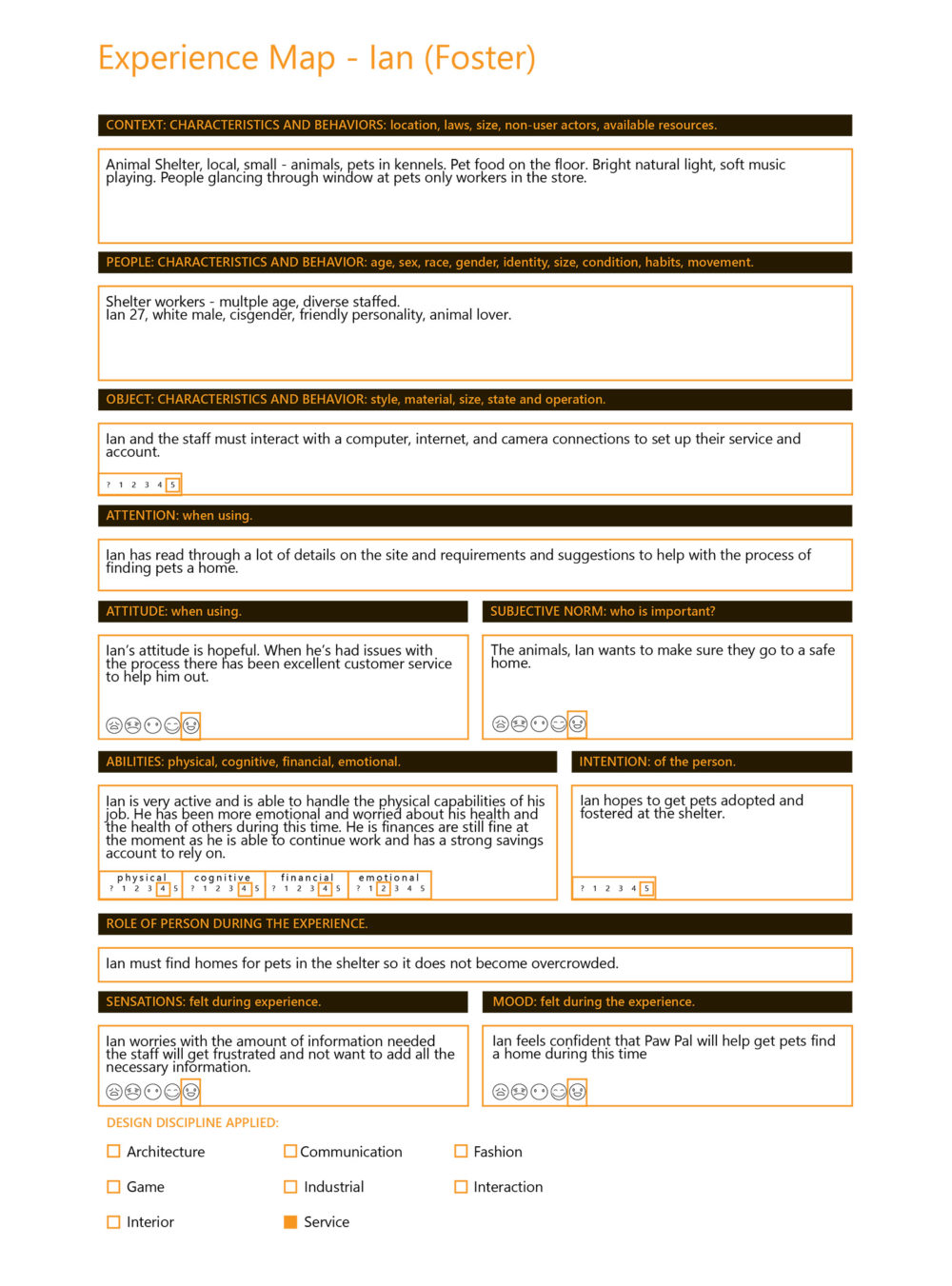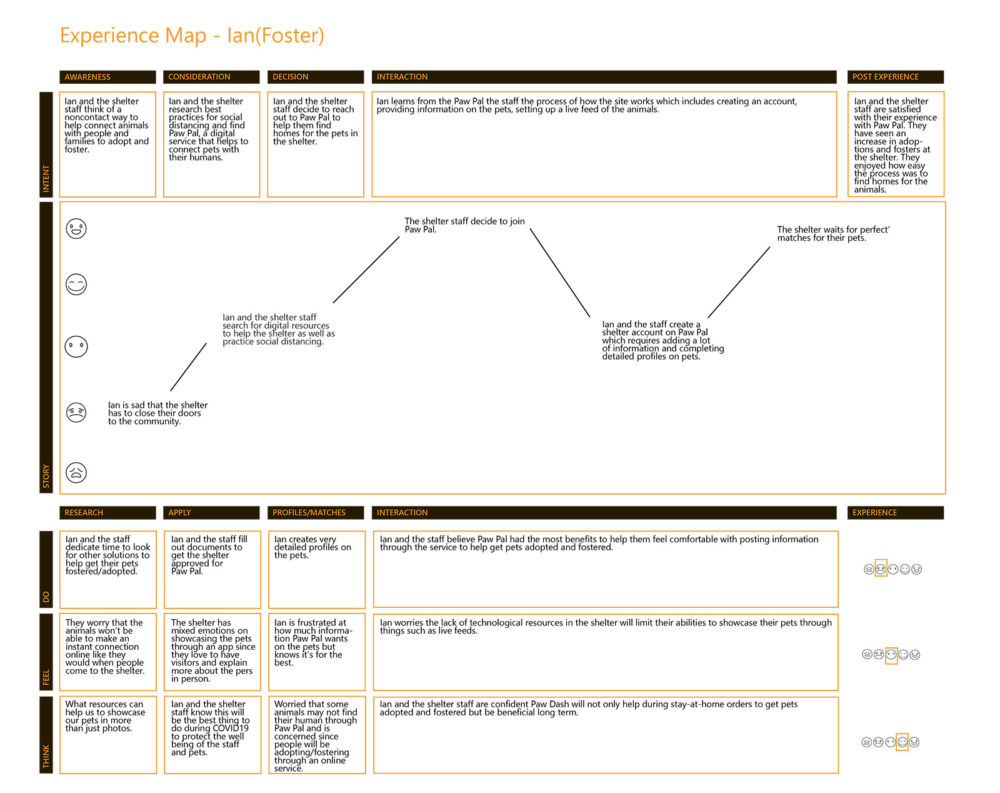 Designing a Service for Pet Adoption and Foster Care
The team underwent a process of iteration and refinement and the Paw Pal service and website developed.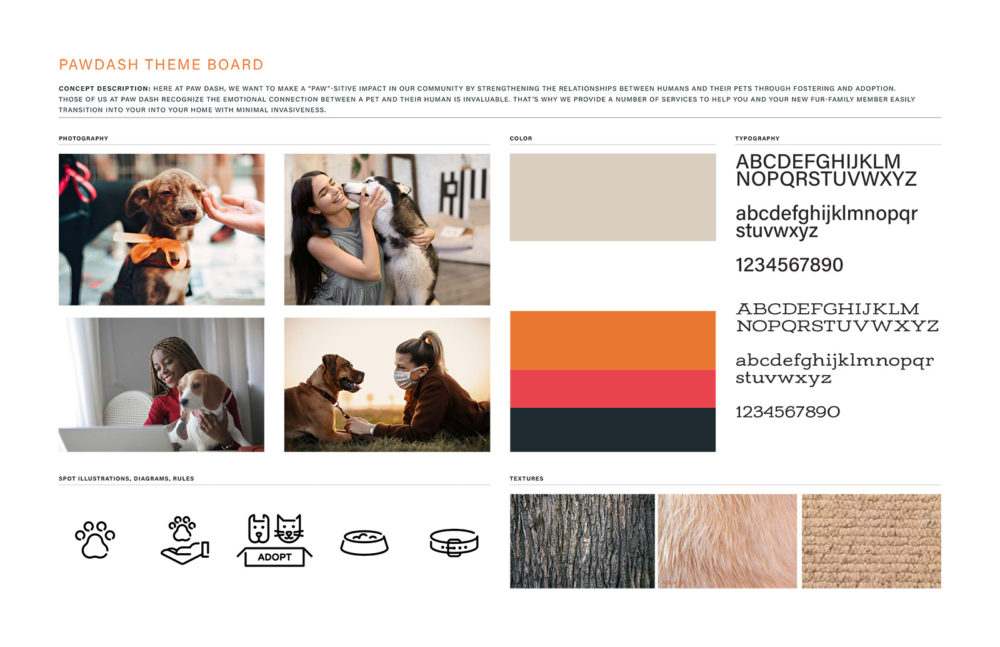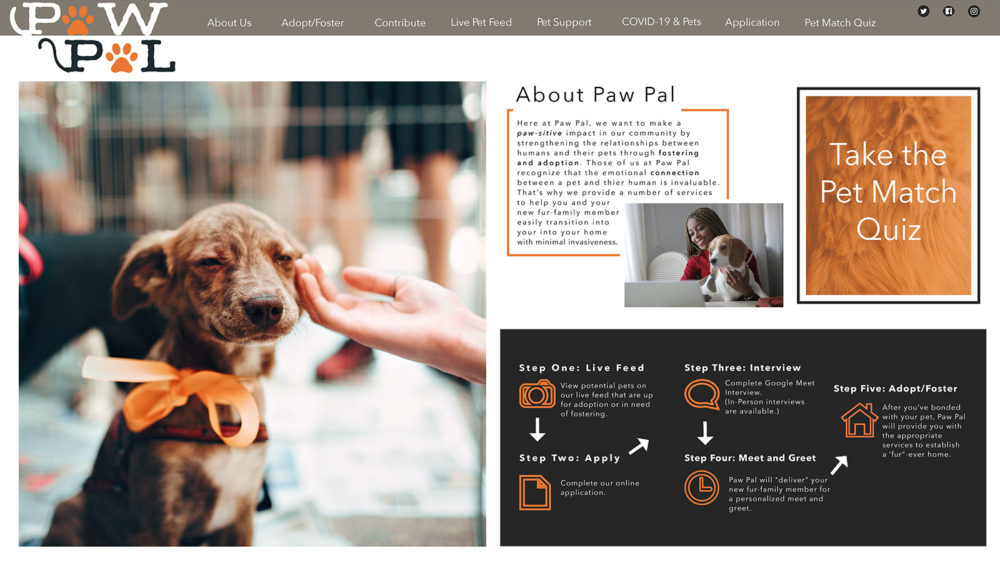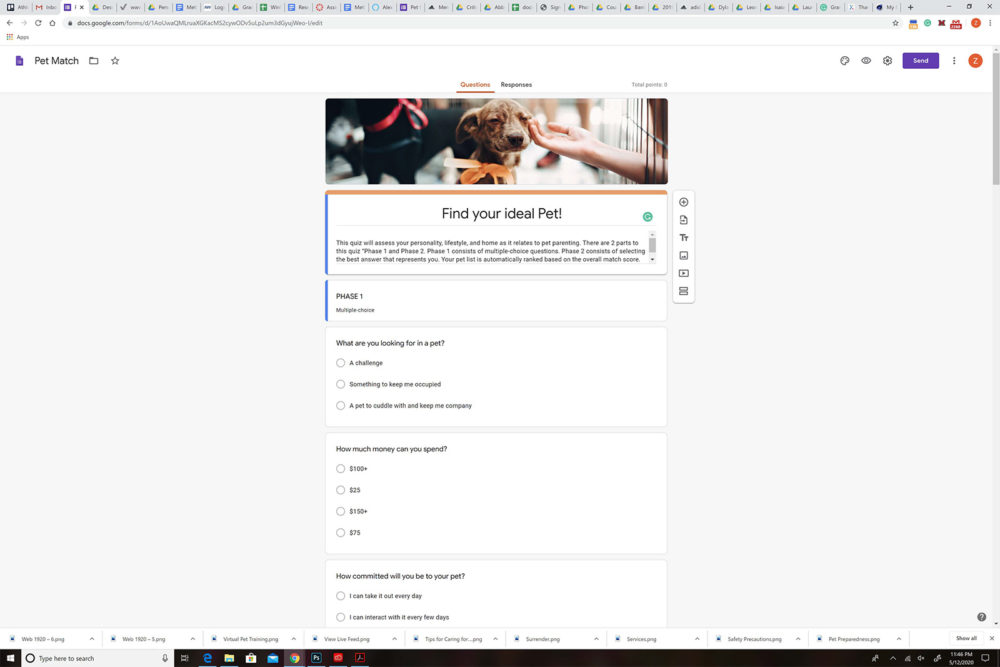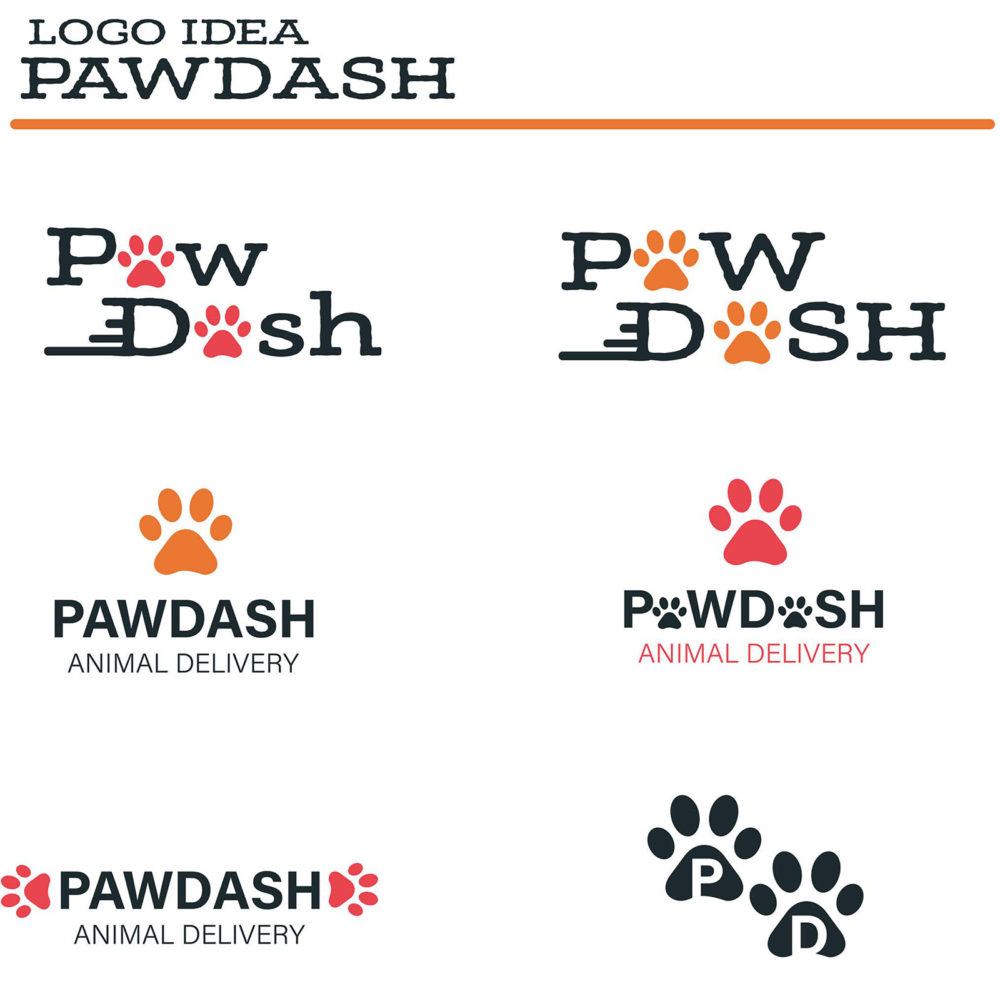 Storyboards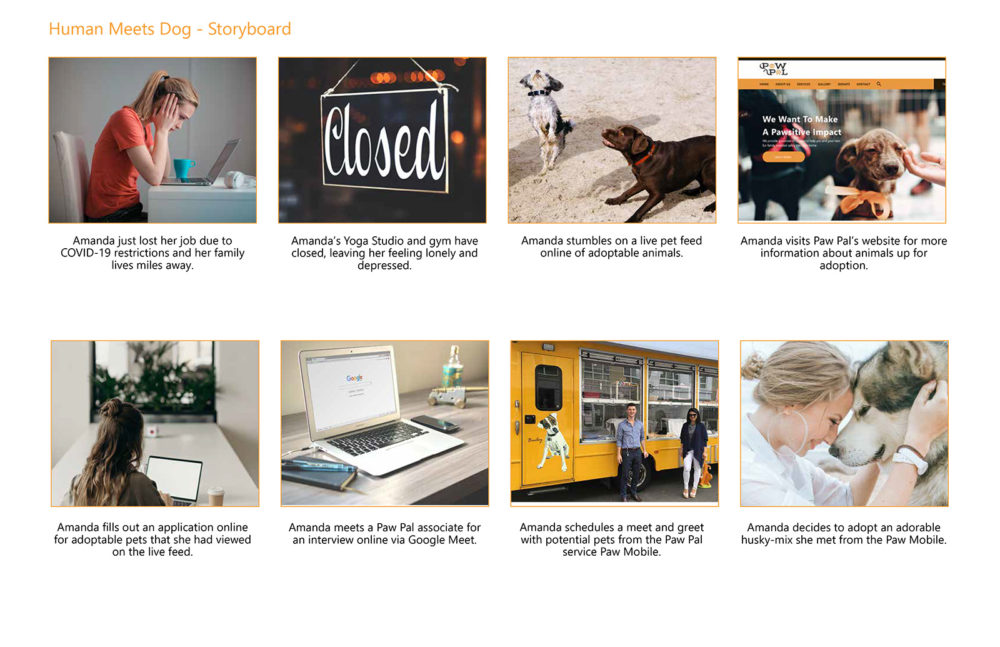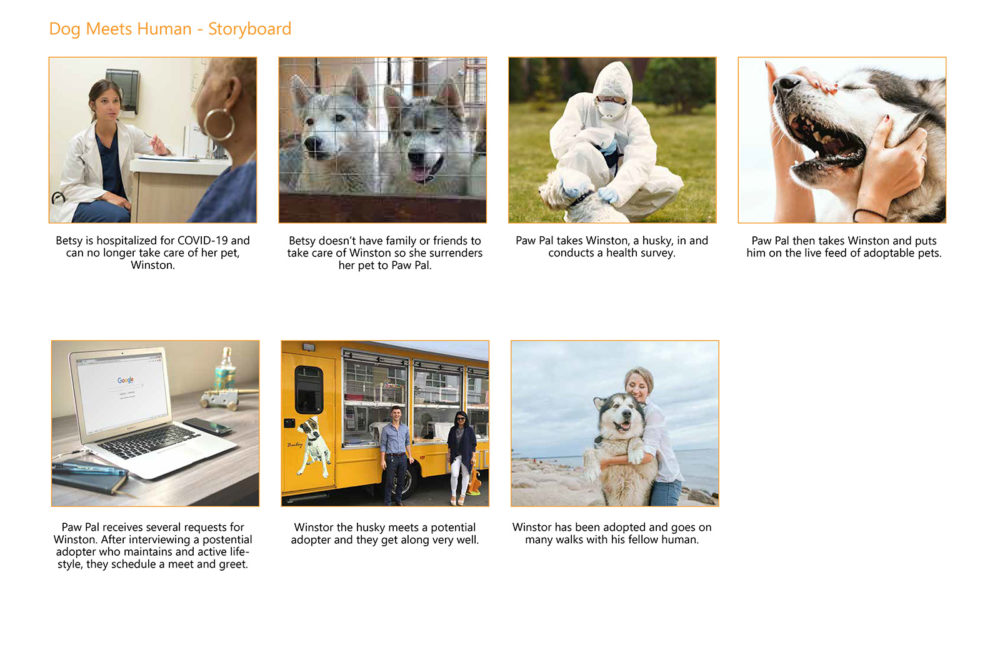 The Paw Pal Website and Service
The team used Adobe Spark to create a video that demonstrated Paw Pal's services.
An interactive Paw Pal prototype website was created using Adobe XD.
Forms that would be part of the service were created and tested.
The Paw Pal team created a service that would help people who are under quarantine during the COVID-19 pandemic care for their pets and even adopt new ones.
Here are a few screenshots from the team's final website.